Deluxe Brows® Permanent Makeup Studio

A BRAND YOU CAN TRUST
Deluxe Brows® Permanent Makeup & Microblading Services with Aleksandra Maniuse
Aleksandra's goal is to ensure that you'll get the utmost value for the your investment: personalized approach a natural result that will enhance your beauty in a painless and pleasurable way.
At the studio there is a variety of most popular Permanent Cosmetics techniques, such as signature Soft Edge Brows, NanoShading® and NanoStroking®. As well as Microblading, Ombre Brows, Lip Blush and Eyeliner.
Completed procedures worldwide
Satisfied customers and five-star reviews
Becoming a permanent makeup artist requires more than just technique and skill - it takes courage, determination, an open mind, willingness to learn new things every day and – most importantly – an open heart. With your unique career comes the privilege of being able to impact peoples' lives for the better in incredible ways!
Aleksandra Maniuse CEO
Most popular Technique
Nano Brows
BOOK SERVICES IN SAN DIEGO, CA
Manual Nanostroking is the ideal gateway to painless, no "cut" Nano Brow tattooing – perfect for all skin types! With this gentle technique, you'll be blessed with beautiful brows that heal like a dream.
What Our Customers Are Saying
I've had my brows done by Alexandra, And I have to say I wouldn't go anywhere else! She not only gave me the best shape (I got so many compliments it's crazy), she also is super duper gentle, and she made me feel very comfortable, I knew that if I was in pain I was in good hands and she would listen to my concerns.
All in all, she is an amazing artist, her place looks beautiful, and the experience was absolutely perfect.
Aleksandra is an amazing artist and extremely professional business lady!!! Love her to pieces and would always recommend her
Aleksandra is the best is the biz! A true artist and cares about all of her clients and students and doesn't stop until she achieves the best result possible!
if you're looking to have any permanent procedure done then look no further than this master!!
Aleksandra is a true artist who inspires so many with her work, talent and passion. I am a lucky recipient of her amazing art and I am so proud to show off my brows! No hesitation in my body to recommend her work to anyone!
I've seriously upped my brow game
I took a part at the brow webinar and have heard so much in such a short space of time. Aleksandra is a fantastic trainer who explains everything so simply. I found hair strokes really challenging but I've seriously upped my brow game and my confidence has massively increased. I would highly recommend Aleksandra and am looking forward to the lip marathon.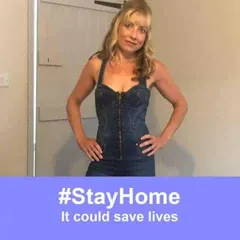 Would like to book a consultation?
Give us a call or text to schedule your consultation or appointment. Permanent makeup is not for everyone, so instead of pushing you a service, we would like to offer you options based on your individual needs. We will be happy to answer all your questions.
You are in advanced mode.
You can turn it off in left sidebar. To use advanced options, you will need to enter your own Google Maps API Key.
Get Google API Key